Professional Carpet And Upholstery Cleaning

In Inverness And The Highlands
Tel : 01463 226279 | Mobile : 07801 732167
D J Cleaning Services were established in 1986. We are based in Inverness and have a customer base covering the entire Highlands of Scotland. As a family run concern we pride ourselves on a friendly, professional, and efficient approach. Our willingness to meet our customers needs has resulted in thousands of satisfied clients.
We appreciate having carpets cleaned can be a daunting experience so we carry out any work with the minimum possible fuss. We are aware that our customers do not like upheaval so we never ask you to do anything more than vacuum your carpets before we arrive…. we do EVERYTHING else!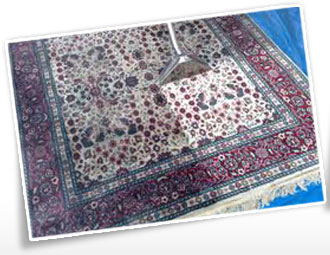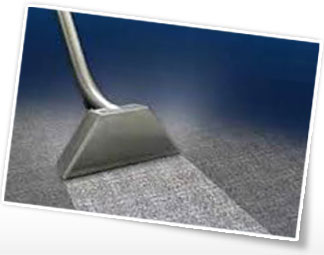 We are also experts at cleaning:
carpets
rugs
chairs
settees
mattresses 
corner units
Stairs
We are equally competent with both leather and fabric.
Drying times vary, anything from one hour on a hot summer's day to half a day maximum on a damp cold day.
Every effort is made to leave the carpets as dry as possible, and they are usually only slightly damp when the cleaning process is completed. You can walk on the carpets straight away but we recommend keeping foot traffic to a minimum until they are dry, if at all possible.
We use the hot water extraction (steam cleaning) method to clean carpets, employing only the best materials available.
Unlike some cheap products or hire machines, ours do not leave any residue in your Carpets that could cause rapid re-soiling.
Our carpet cleaning machines will tackle the toughest of jobs from castles to caravans.
Why Should i get my Carpets cleaned?
It is good to remember that carpet cleaning is primarily a hygiene exercise. Most carpet manufacturers recommend your carpets are cleaned at least once a year to keep them fresh and to extend the life of the carpet.
Our carpet cleaning process will eliminate odours, stains and any unwanted wildlife that may be lurking in your carpet. Carpets are expensive to replace but we can return yours to an "as new" condition, saving you considerable unnecessary expense.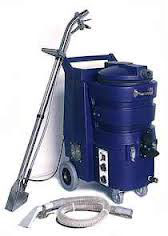 What Equipment do you use?
We currently use the "Ashby Ninja". One of the best steam cleaning machines on the market, it blasts a jet of hot water into the carpet pile loosening any dirt and grime. Before the dirty water gets any time to re-settle it is immediately lifted by way of a powerful vacuum leaving your carpets perfectly clean and almost dry.
In addition we can use the "Ninja" on upholstery and soft furnishings with the same great results.
Fabric safe chemicals guaranteed not to damage your belongings are used at all times.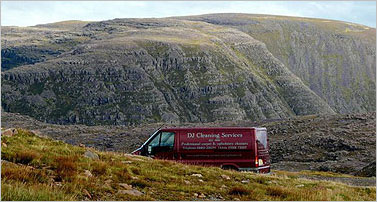 Get A Quote
You can phone, email or text us anytime for a free quote.
Or you can arrange a home visit so that we can discuss your requirements. Travel is not a problem to us..
We cover the entire Highland region, Ross-shire, Moray, Sutherland,  Caithness. Inverness-shire, and Skye.
If you own a guest house, B&B, restaurant or a hotel, contact us now to arrange a no obligation, free survey and quotation.
For all your carpet cleaning needs, we won't be beaten on price and upwards of 30 years experience says we'll do a great job too!
Lounge carpets                                                        Prices from £65
Double bedroom                                                    Prices from £50
Single bedroom                                                       Prices from £40
Hall, stairs and landing (average house)   Prices from £60
Lounge suite                                                              Prices from £100
Discounts are available, the more rooms you have cleaned the bigger the discount.
We do domestic work, commercial work, end of tenancy work, and stain removal.
Phone now for details.
Tel : 01463 226279
Mobile : 07801 732167